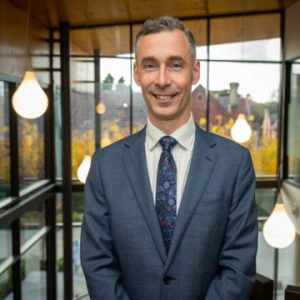 Dr Justin Garrick became Head of Canberra Grammar School in 2011. He was educated at Sydney Grammar School and Sydney University, where he graduated with first class honours in English Literature.

He also has a master's degree in Education from the University of New England. He earned his PhD as a Cambridge Australia Scholar at Corpus Christi College, Cambridge, and he has an MBA from the University of London.

He has taught at Sydney Grammar School, St Paul's School in London, Oundle School and Wellington College, where he was Head of English and then Deputy (Academic) prior to joining Canberra Grammar School.